Education completed, self-employed and stayed in one place for far too long. 3 good reasons to leave habits behind and explore the wide world. Since the world is very big, we made a plan: first Japan for two months and then across Europe, always chasing the warm temperatures. Read our blog to find out whether this plan worked out and what we experienced. Here you can find out who "we" actually are. 🥳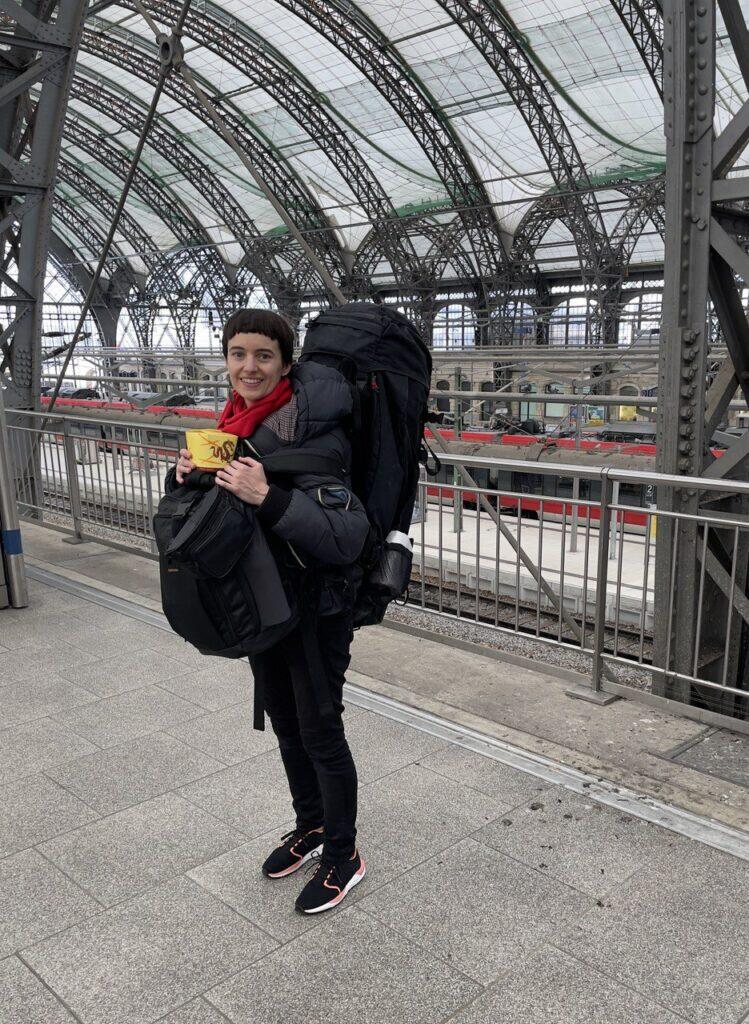 Omani Frei
Born in Austria, Omani studied for two years in Italy at the Academy of Fine Arts in Catanzaro, where she experimented with performance and video art. When she moved to the Dresden University of Fine Arts, she focused on painting and traditional 2D animation. In 2020, she graduated as a master student of Prof. Carsten Nicolai.
Jan Kosyk
Jan earns his bread and butter as a self-employed bachelorette in computer science. His passion, however, is music and digital art. In Dresden, he helped set up the Neustadt Art Kollektiv and poked around in local politics via the Neustadtpiraten, also spreading political propaganda as singersongwriter Klavierpunk and playing partyswing with the combo Kula Bula.
On this travel, he wants to get out of the daily grind, finally clear his to-do lists and, above all, gather inspiration and make lots and lots of music.