After a two-day journey with hardly any sleep, the first day was: sleep in! Damaged by jet lag, our bodies didn't cope very well with the local time anyway, which led to wakefulness at night. As compensation, we woke up to warm temperatures above 20°C with a cloudless sky; we fell from winter to the most beautiful summer almost overnight. Fantastic.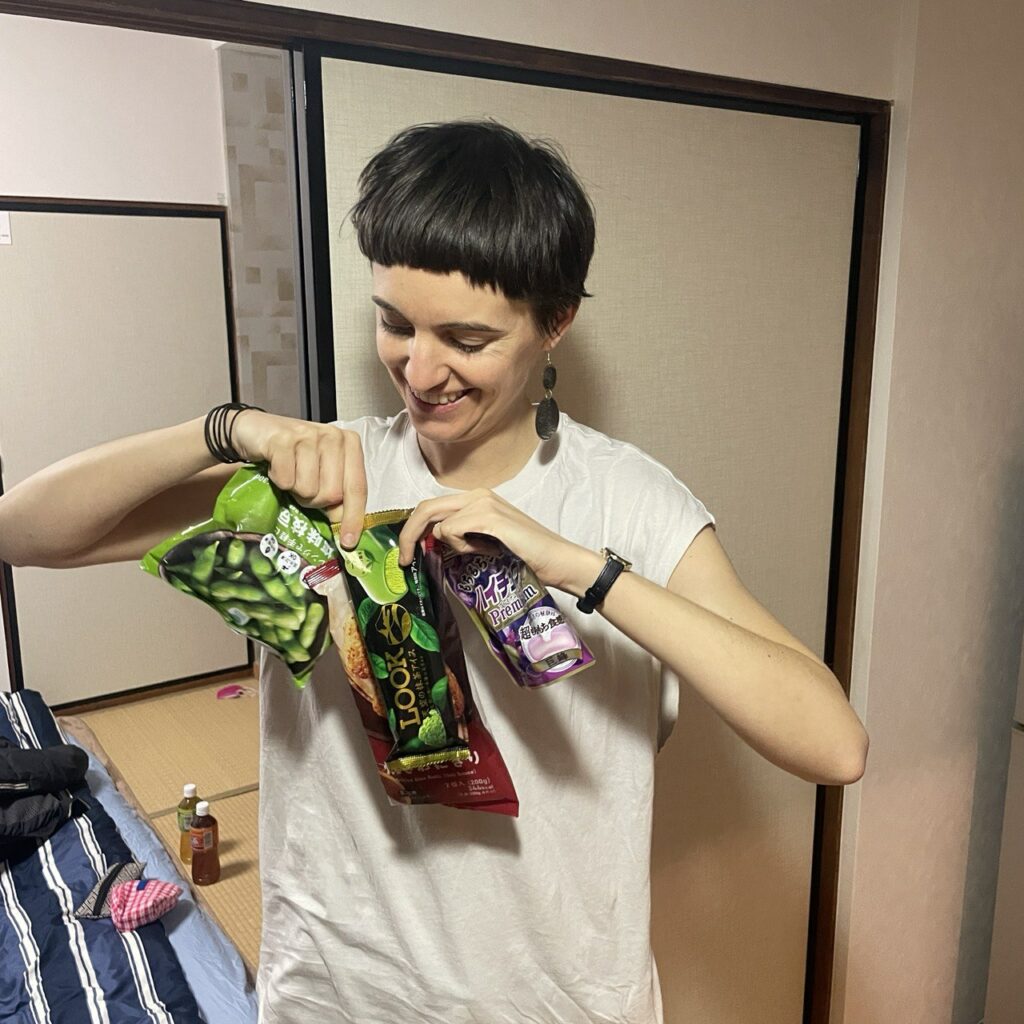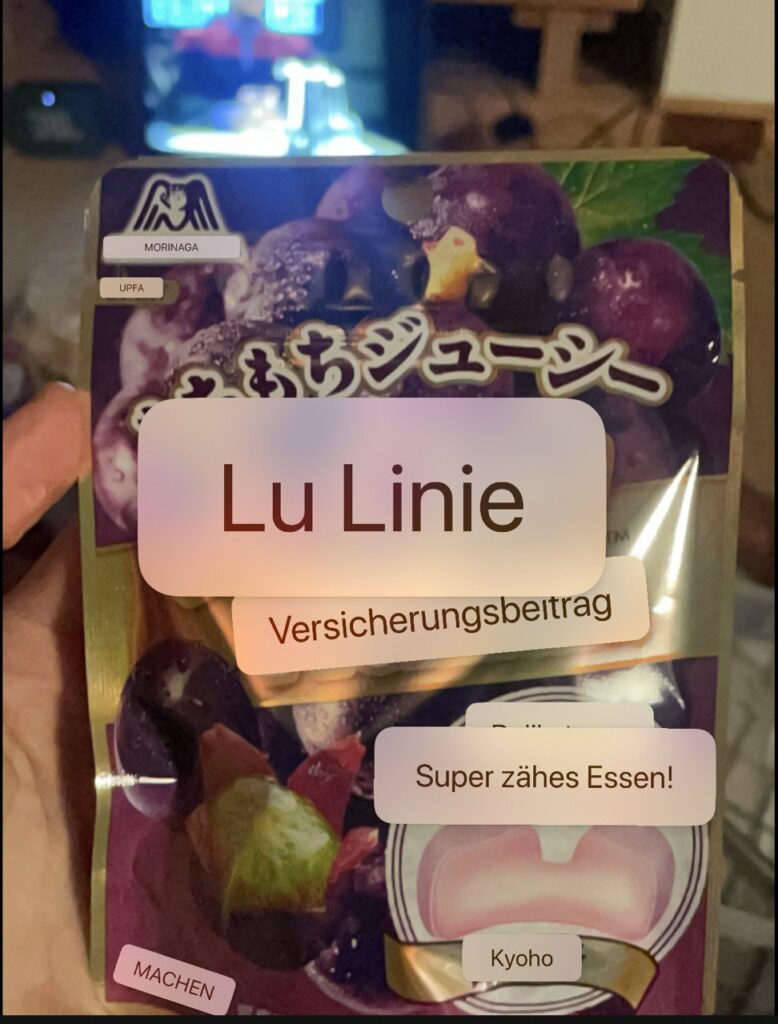 Since our kitchen actually only consists of a microwave in addition to an induction plate with a pan, yesterday we gave ourselves a portion of microwave fries with microwave vegetables and pre-fried microwave rice bags. There were also travel provisions leftovers. We wanted to improve the taste experience today and went out into our hood – to get to know each other and go shopping.
First things first: almost no one speaks English here. However, the reactions are super courteous and friendly communication is possible even without speaking. In Germany, an unnerved eye roll is more likely to be the answer…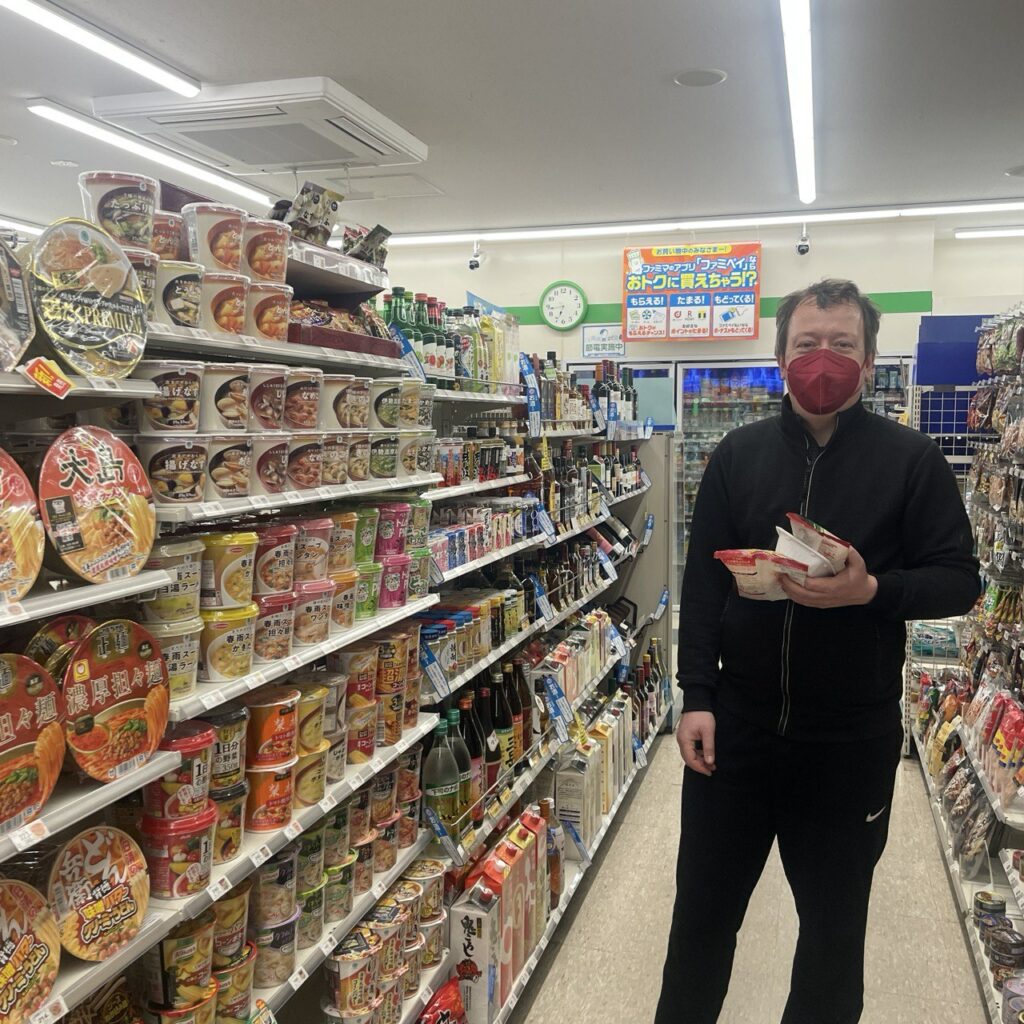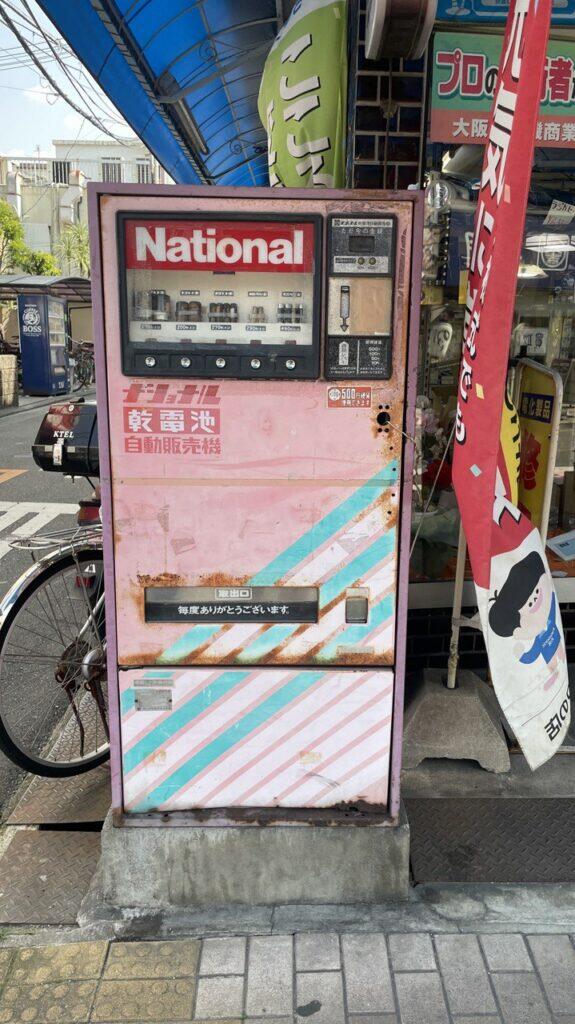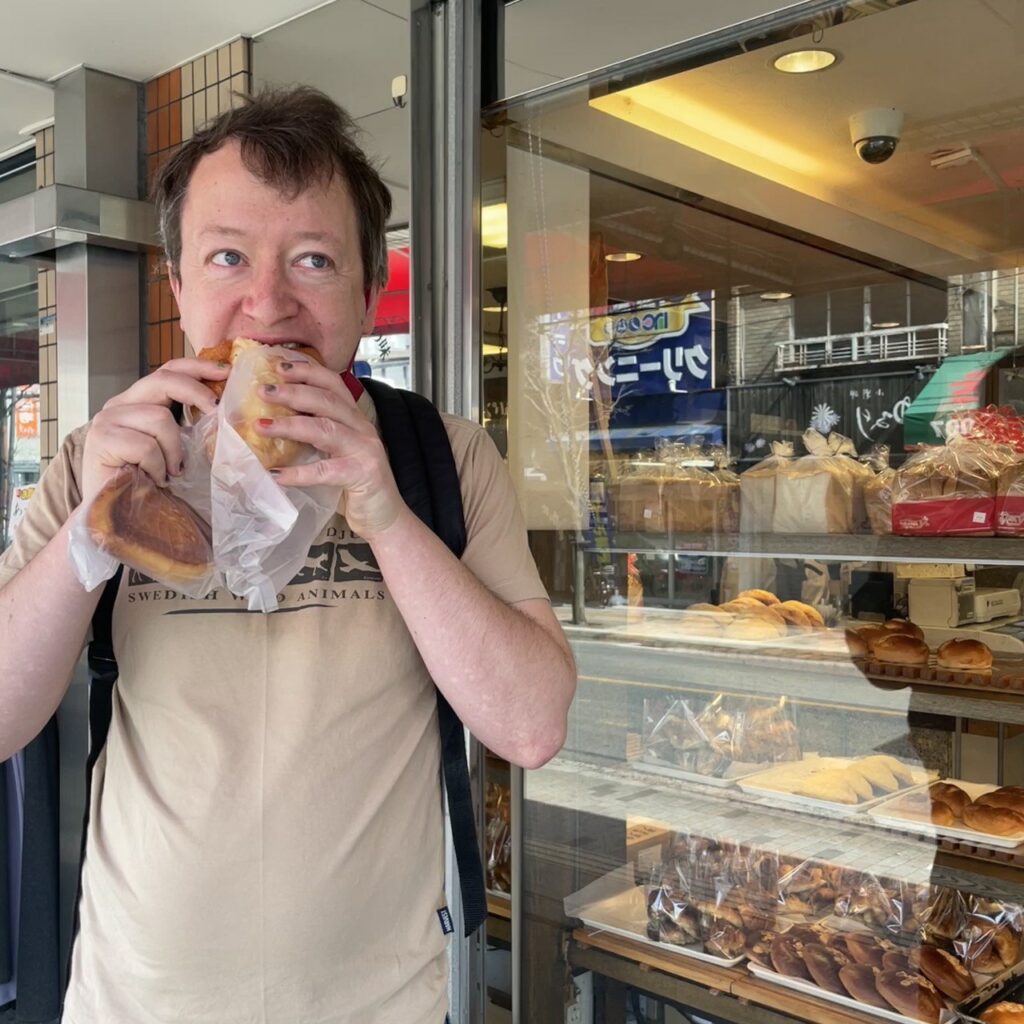 The supermarkets here are those with groceries (which also offer non-food items) and those with non-food goods (which also offer groceries). They are very similar to our supermarkets, except that everything is somehow flashier, both visually and acoustically. We also found a small bakery where everything is freshly baked. Mini small and tiny, a square with food stacked in the center and on shelves all around the wall. There is hearty dough baked with cheese, often processed with sausages or sausage slices. Then pieces of pizza, partly vegetarian. And sweet, of course, should not be missing. It smells very delicious and is ideal for a small snack at lunchtime or coffee and cake time.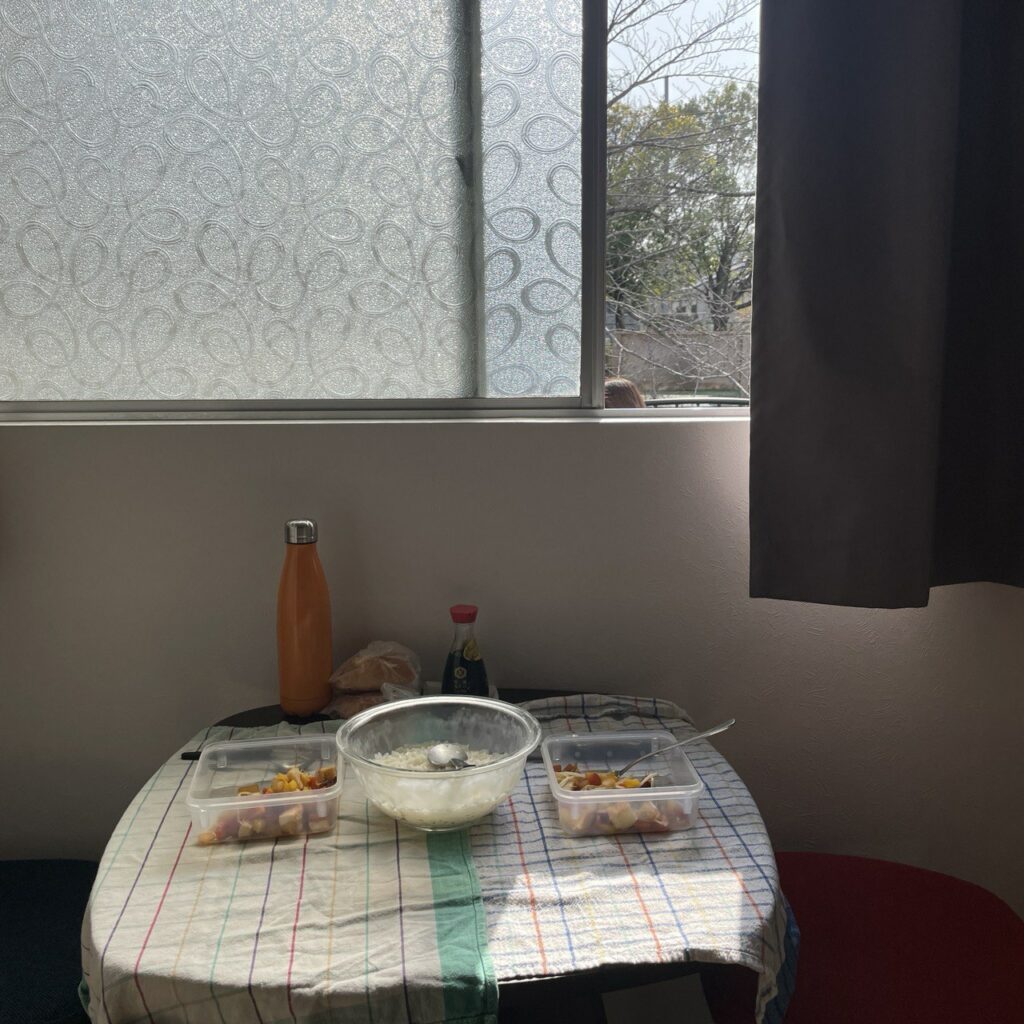 In the supermarket we stocked up on fresh fruit and vegetables, two types of tofu, 5kg rice, the typical Asian noodles in large packs and soy sauce. We also got delicious coffee with soy milk, yoghurt, muesli. In order not to bore you with shopping lists, just a small report on the cooking action: The vegetables were chopped up with tofu and fried in the pan, the rice on the side – in the microwave! Yes, it works, quite well, at least with the rice we bought (probably for sushi, even Google Translate couldn't tell us exactly).
We had a wonderful encounter in an electronics shop. Although: workshop is more likely. The shop was quite small and there were electronic devices and cables lying around everywhere. The saleswoman denied the question about English with a clear "No.", so I just tried it with hands and English in the hope of internationalisms. Lo and behold, »TV« and »Cable« are similar in Japanese. So she went to the back and fetched her boss, a stooped man in his 80s. He then actually asked in jarring English whether it should be an "antenna cable" and I pointed to the HDMI socket on a television standing around and said "HDMI", which he repeated perfectly, went to the back and came back with two HDMI cables came. It was lovely and not to be expected: the youngsters don't speak English, the older ones do.
We have fast internet in the accommodation (for the nerds: 600 MBit download, 62 MBit upload), but a mobile internet connection would be nice for map reading and translation. However, it's not that easy in Japan: We went to two telecommunications shops, both with the same result. No English was spoken, so we used Google Translate in offline mode. However, as soon as the word "prepaid" was mentioned, it was "We don't have it." A later search on the Internet would have shown us this beforehand. Unfortunately, it's not like in Europe, where the nearest cell phone or electronics shop throws the SIM cards after you. It's difficult to find a suitable shop (it's best to stock up right away at the airport) or you can order it on the Internet. As soon as we have worked our way through it, there will be corresponding information.
Fun fact: There are vending machines with lemonade, tea and coffee even on the smallest side street. What's funny is that the coffee isn't chilled, it's ejected warm! It still tastes like sugar.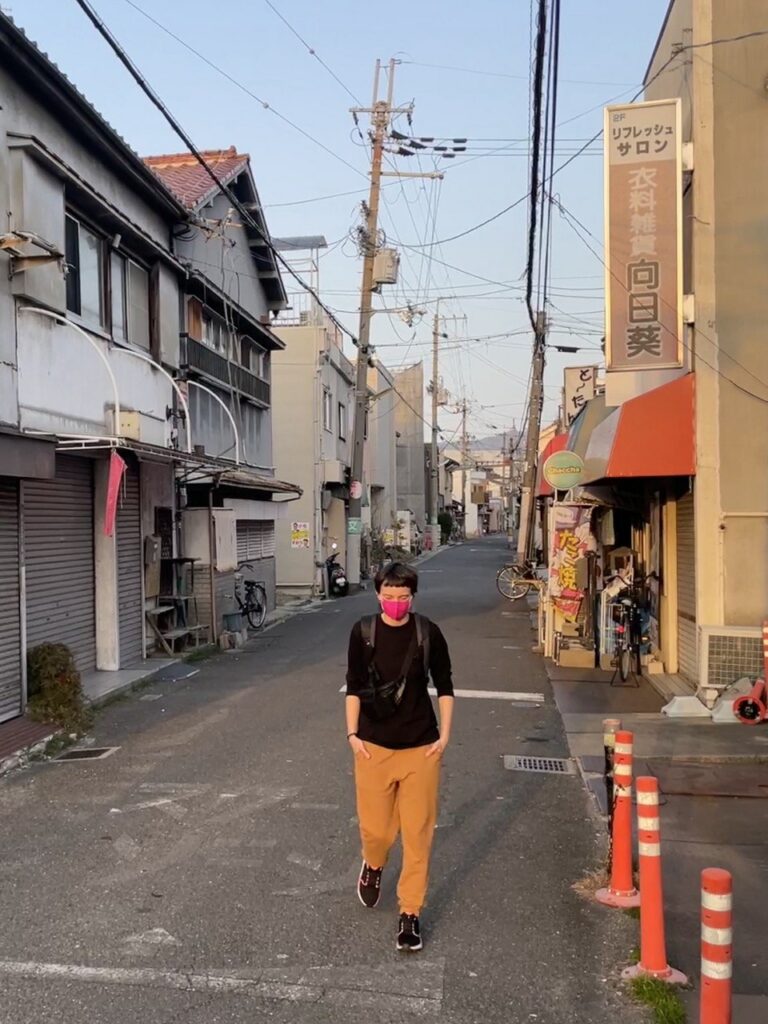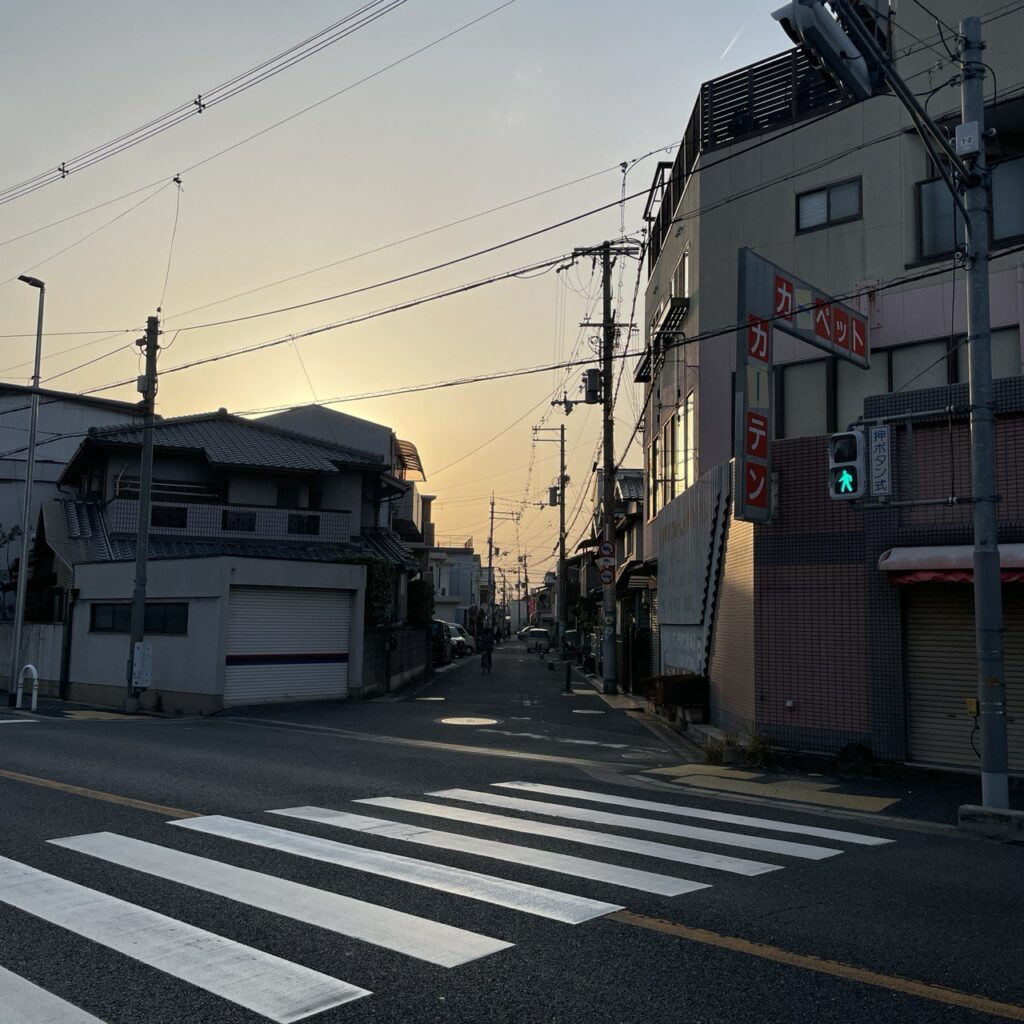 Conclusion of the first day: got along well, the people are extremely friendly and helpful and nobody speaks English.